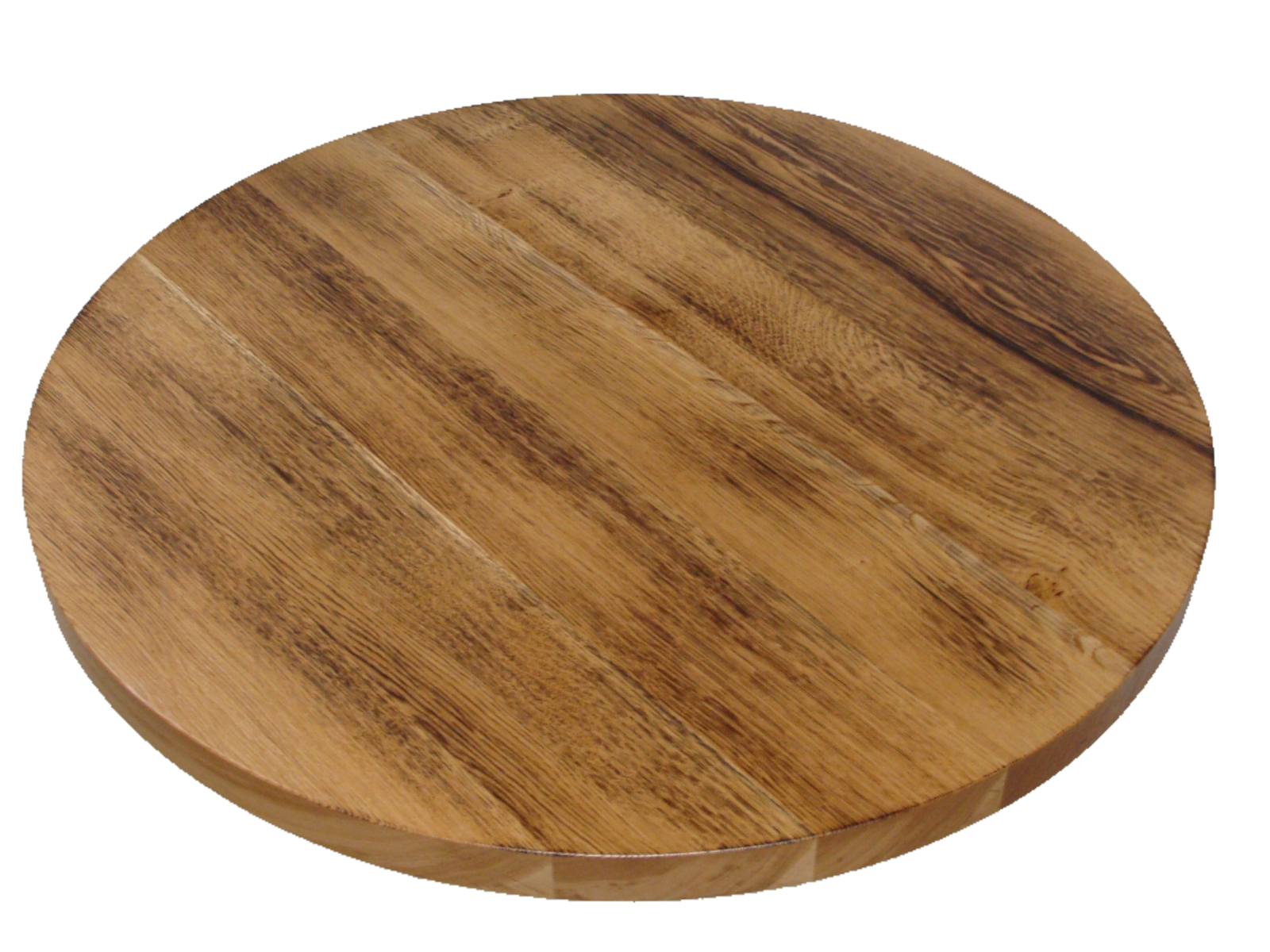 Specialise your solid timber tops to suit your customers' needs.
We can make solid timber tops using any hardwood such as ash, beech, oak, cherry, walnut, maple, mahogany and iroko. The tops can be any size, any thickness and finished with any edge profile or stain, details of which can be found on our website.
If you are looking for something a little more specialised then we can finish the tops in a number of ways. We have produced in a graduated stain, fumed & limed and partially charred (see image) along with a mixed timber top in oak, ash and walnut.
We are able to digitally print onto our tops and recently we have completed a postcard digital print design on to a character oak top.