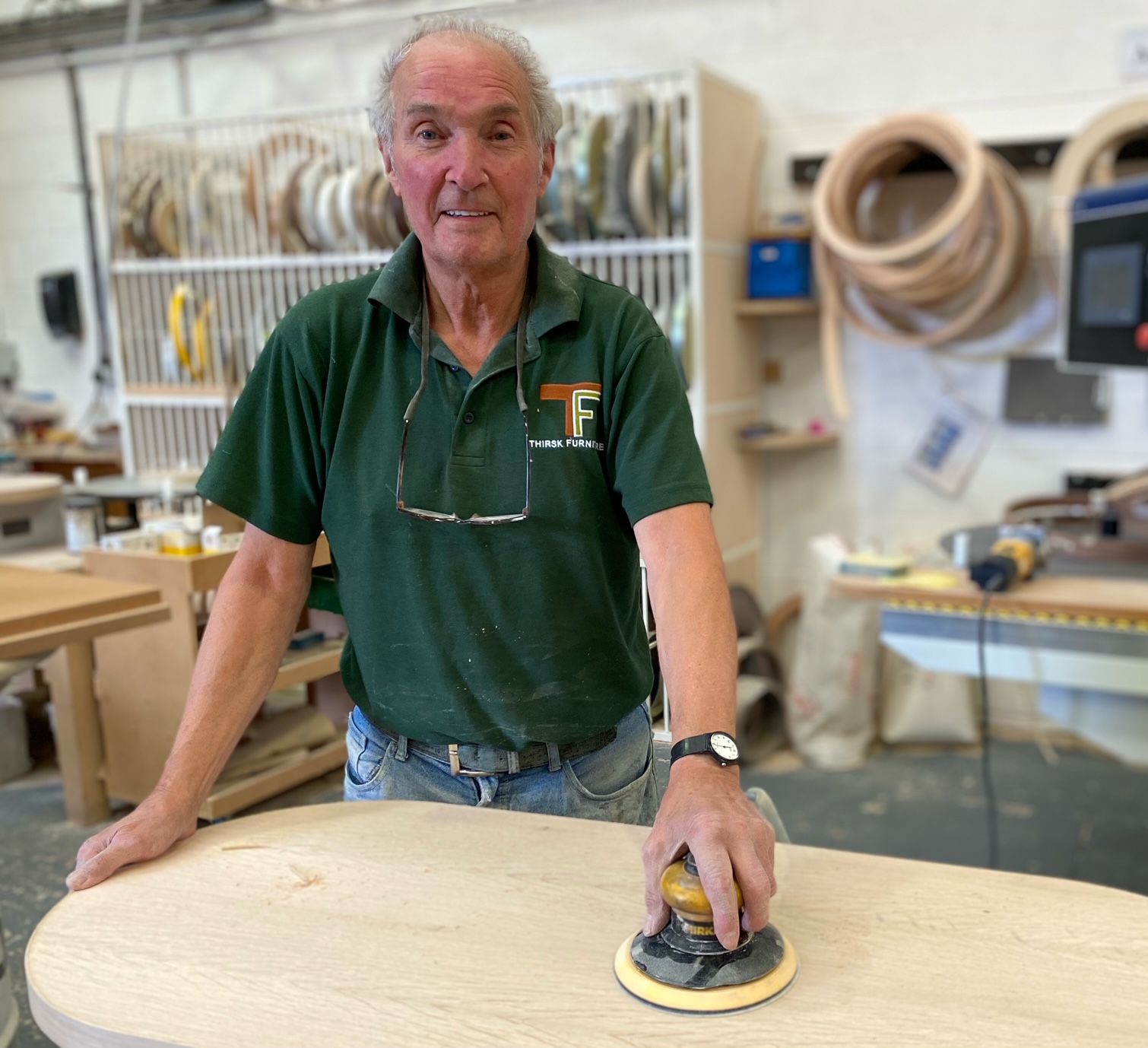 Dave Burnham (of our Laminate department) has recently turned 76. Dave first moved into furniture manufacturing in 1984 working for A B Rose in Thirsk. When A B Rose closed in 1994, Dave and 3 colleagues set up Thirsk Furniture, which they then sold to us in 2008.
After a brief full retirement, Dave started working for us again 3 days a week.
Dave's energy and enthusiasm is startling; he's the only man I've seen jogging on the spot whilst waiting for tops to come off the edgebander.
Keep eating your Weetabix Dave, and we'll try our best to keep up with you.